Meal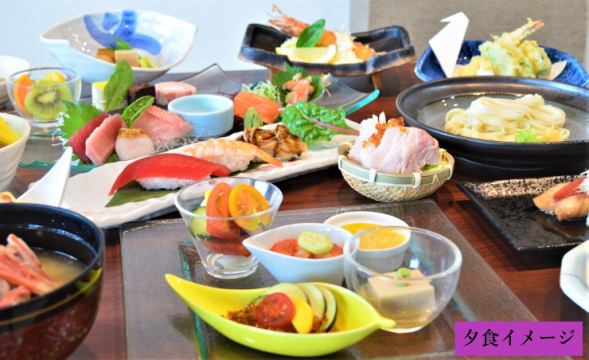 A complimentary buffet, Parents
The dishes are prepared with meat dishes, boiled kimme sea breams, vegetables, Chinese dishes, abundant menus, salad bar as well as warm vegetables, unusual vegetables and so on.
Speaking of Izu is a fish, but despite the buffet, sashimi prosperity comes with one dish per person.

The live kitchen offers freshly prepared fried foods and freshly baked meats.